Are you a churro lover? Silly question?! Who doesn't love a good churro? Well we've now found a new and fabulous spot in London which has the most delicious churros and desserts!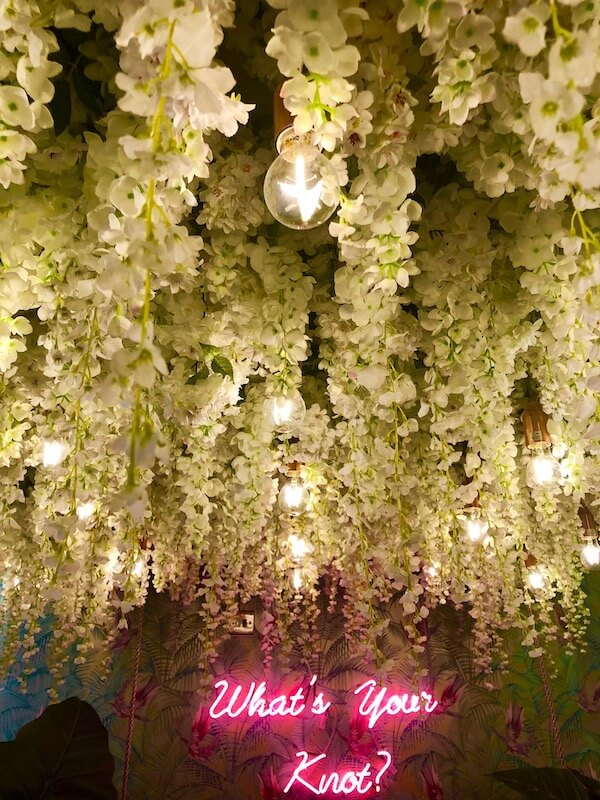 Located near South Kensington station, Knot Churros is the capital's recent addition and what an addition it is!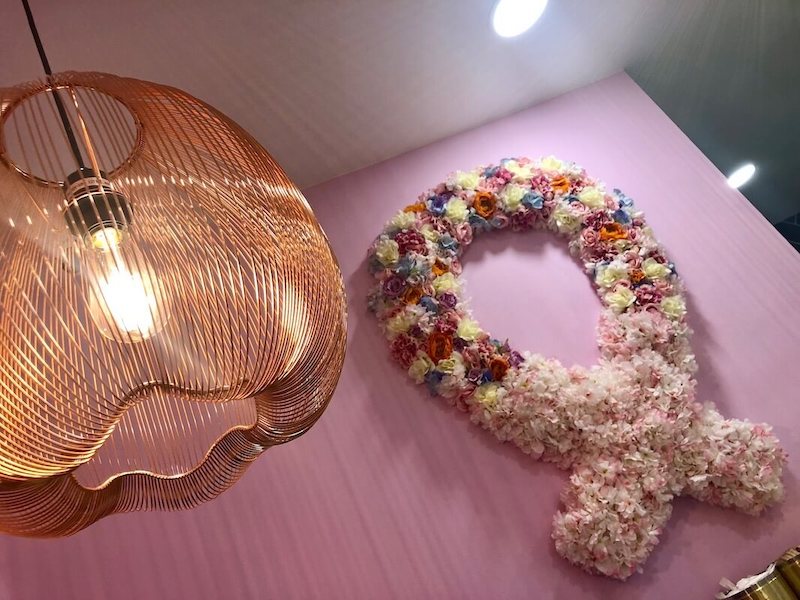 You will be absolutely spoiled for choice here! Not only does the menu include wonderful churros in every guise but also milkshakes, ice cream and hot drinks.
Everything is served in such a beautiful fashion. We had a peek at other diners' treats (because we couldn't possibly order any more sweet bits) and it all looked stunning. A lot of time and care has been taken to not only develop variety on the menu but also the aesthetics of each item.
Aside from the churros, the drinks at Knot are unique and interesting If you're looking for something hot and steamy then we'd highly recommend one of the lattes! The menu contains an array or different and wondrous types of latte- from Ruby (beetroot), Golden (turmeric), Emerald (Matcha) or even a Spiced chai latte (Cardamom, spices and rose petals).
We chose the Charcoal latte- made from organic coconut and activated charcoal; it was really warming and tasted delicious. The menu also has an extensive list of teas and hot chocolate's too.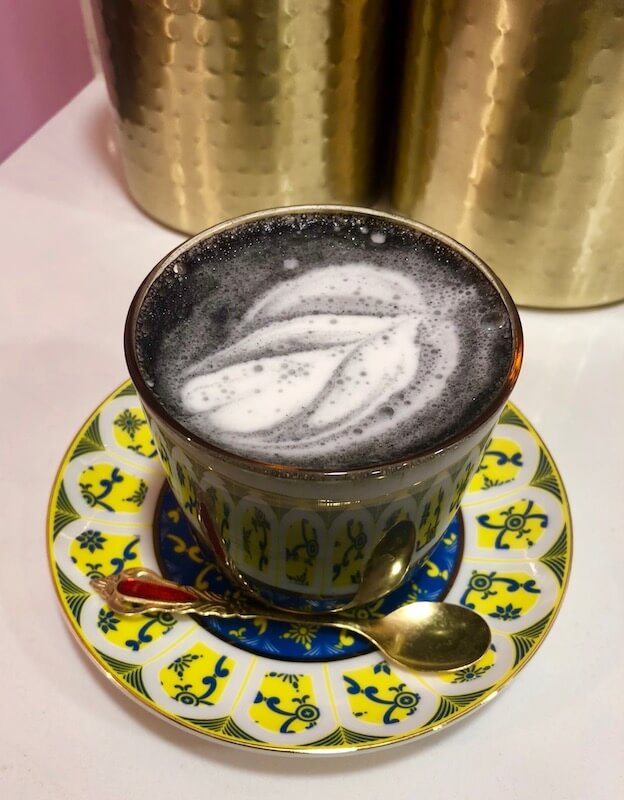 The mermaid milkshake was another highlight. It was a total work of art- vanilla milkshake adorned with candy sprinkles and freshly made candy floss! A feast for the eyes as well as the senses! Other Milkshakes include; 'Oreo Lovers', 'The Great Biscoff', and the 'Love Shake'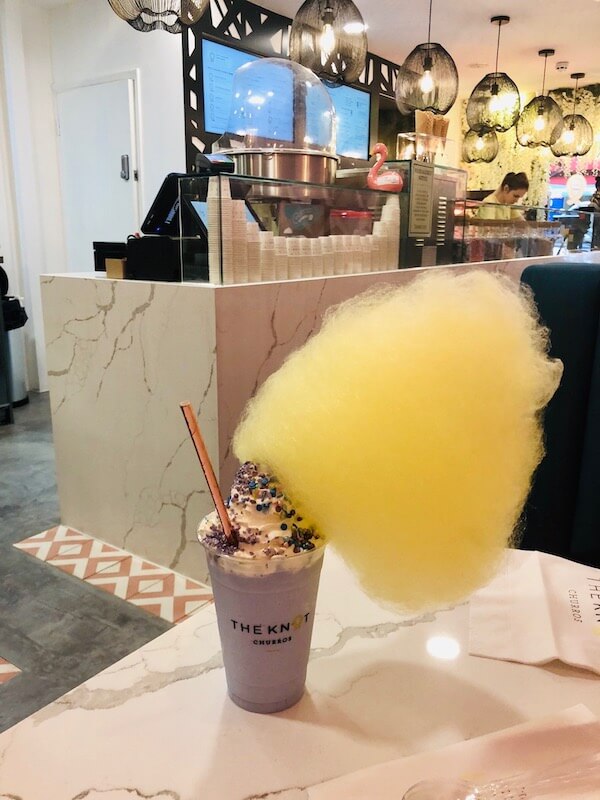 And the star of the show didn't let us down either! The churro's were exactly how they should be- crunchy on the outside and soft on the inside. The signature churro is the cinnamon churro, which you can choose to have plain or with lots of different dips and flavours. The different sprinkles are whimsical and fun- a total delight for your eyes and tummy!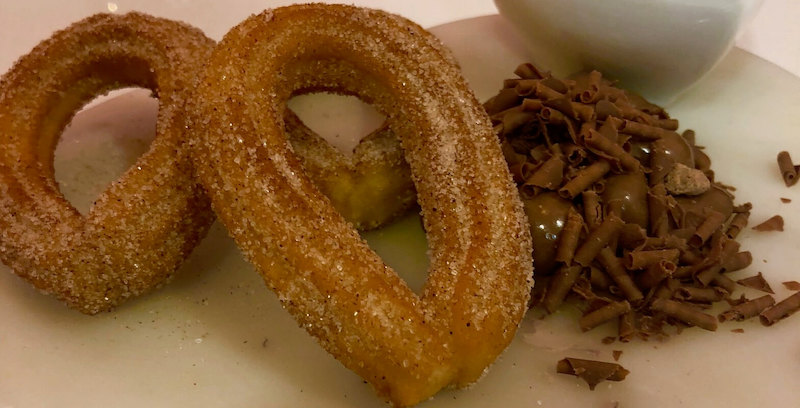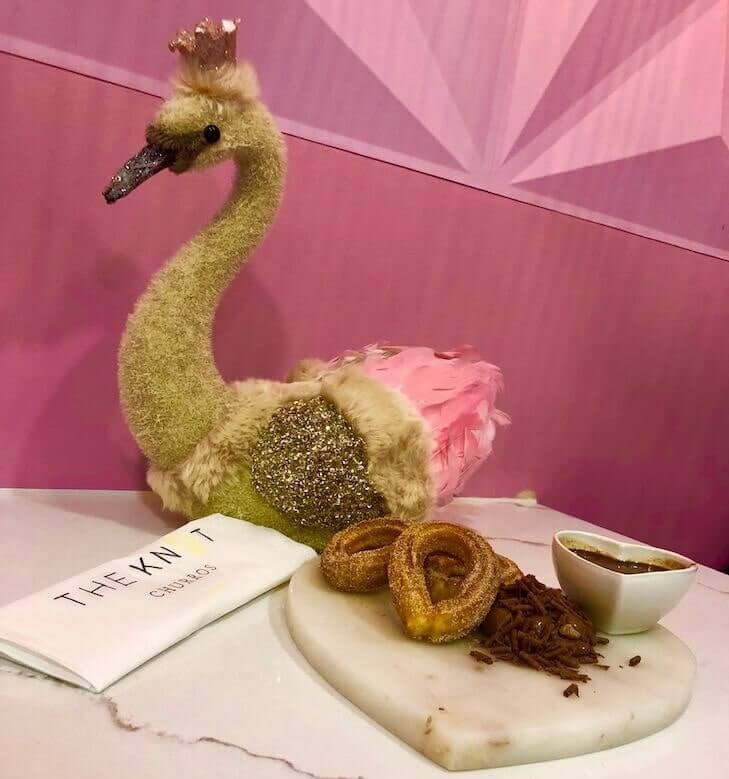 After speaking to the lovely proprietor Anisah; we discovered that the churros are in fact baked and not fried! Whoop! Although any calories saved on this was cancelled out with the chocolate sauce, whipped cream, candyfloss and sprinkles! #sorrynotsorry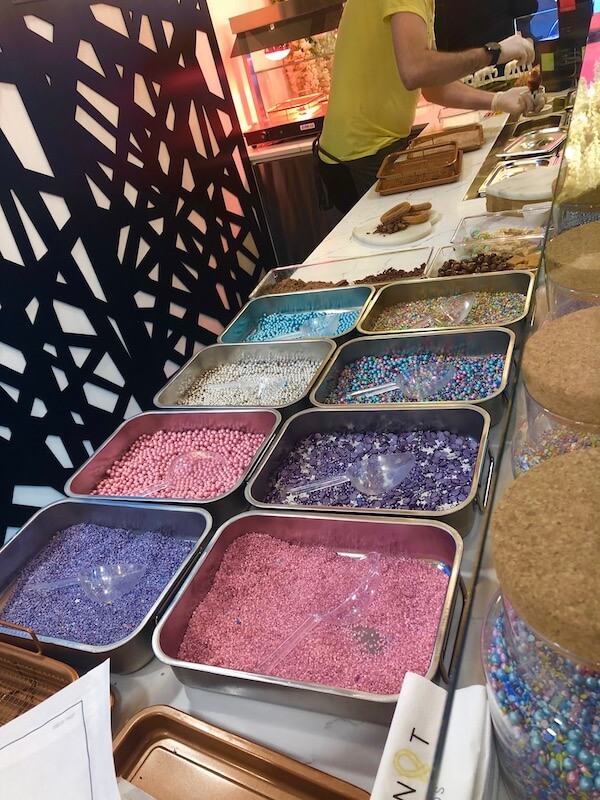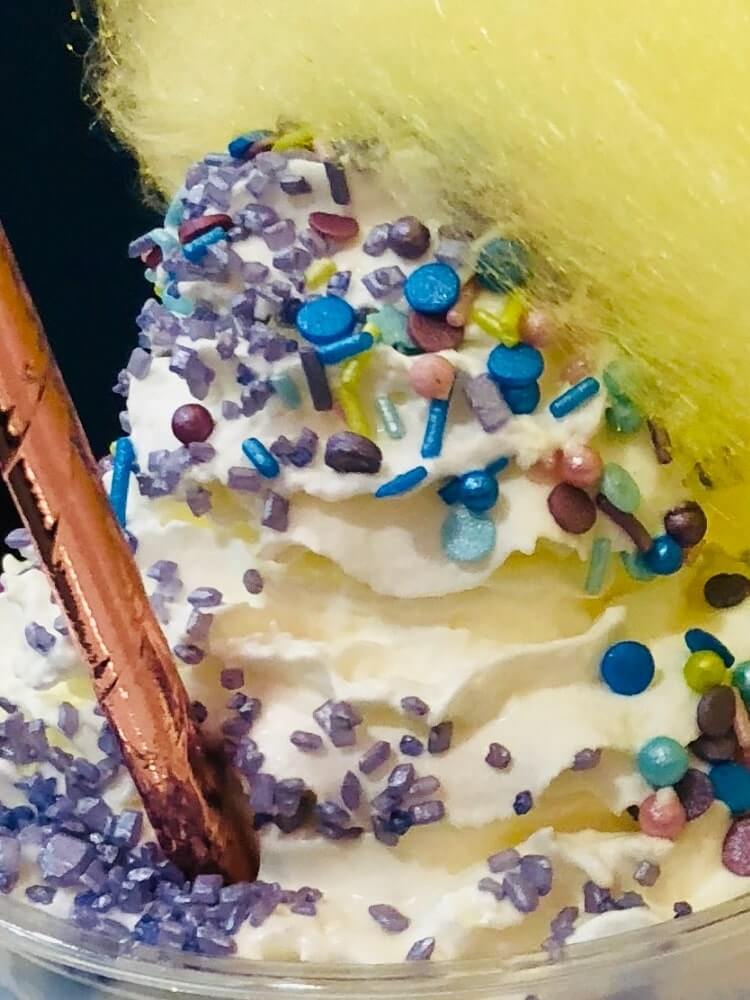 The space is cosy and interesting- every corner has a point of interest and an Instagram image waiting to be snapped! And we all know its all about the 'gram!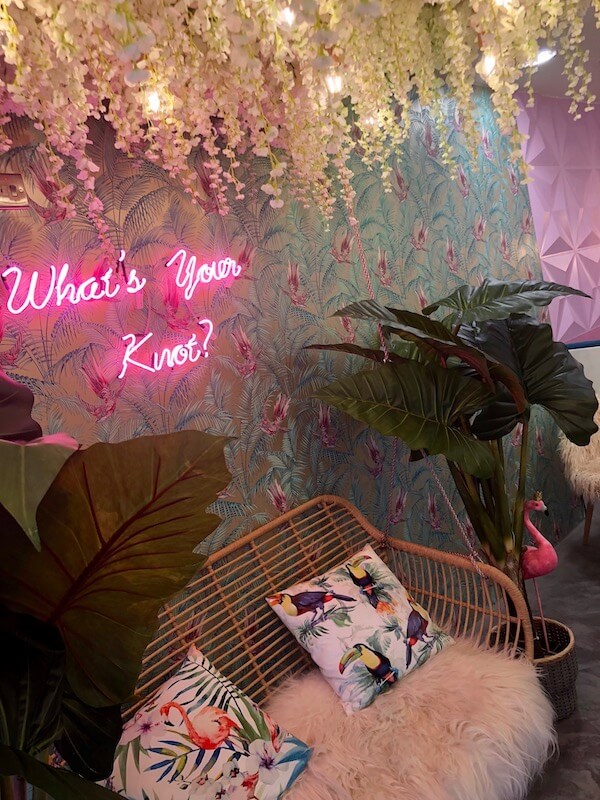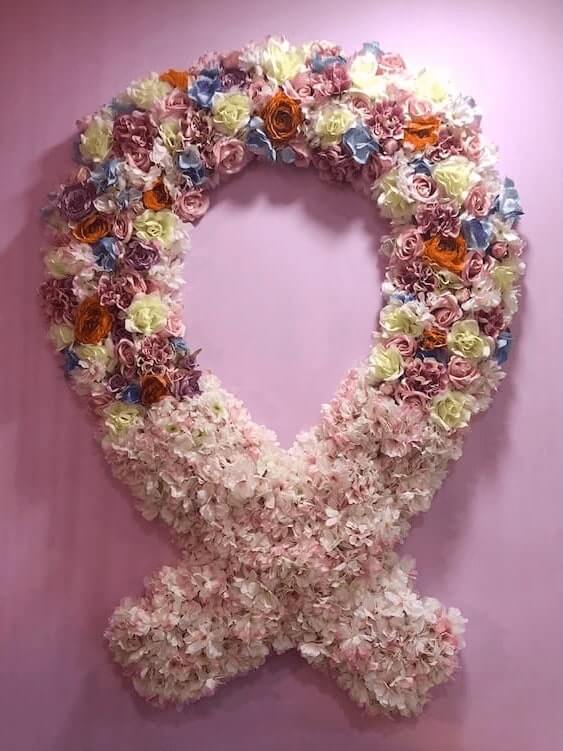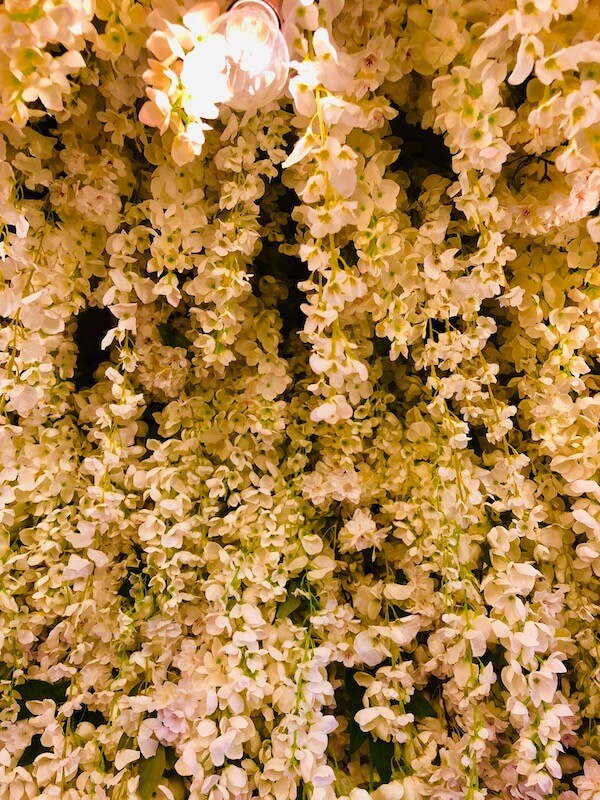 There are so many gorgeous items on the menu that one visit is never enough! We can see branches of Knot Churros opening up all over London!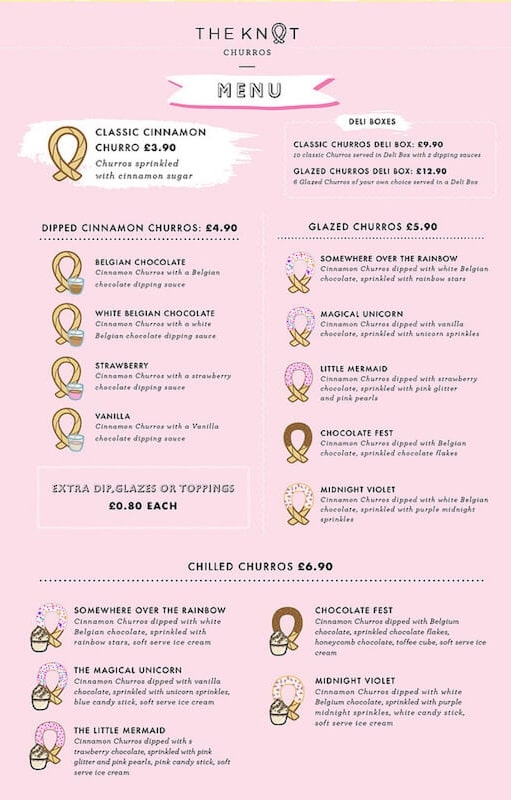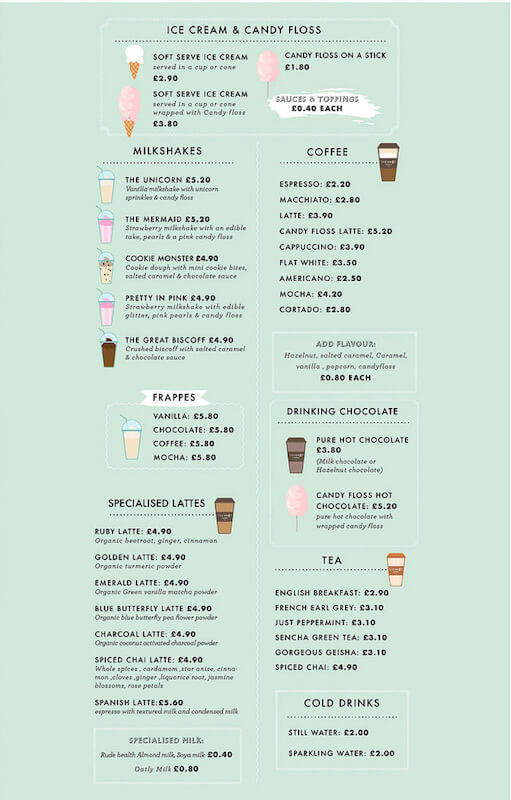 Our verdict: We absolutely love love loved Knot Churros and definitely recommend a visit!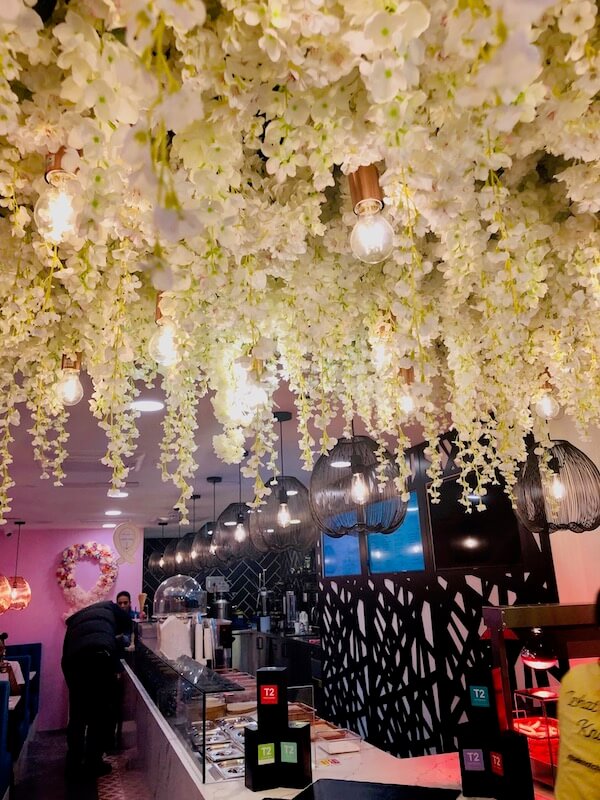 ADDRESS
13 Bute St
Kensington
London
SW7 3EY
United Kingdom
HOURS: Monday - Thursday 8am - 11pm
Friday - Saturday 8am - 12am
Sunday 8am - 11pm